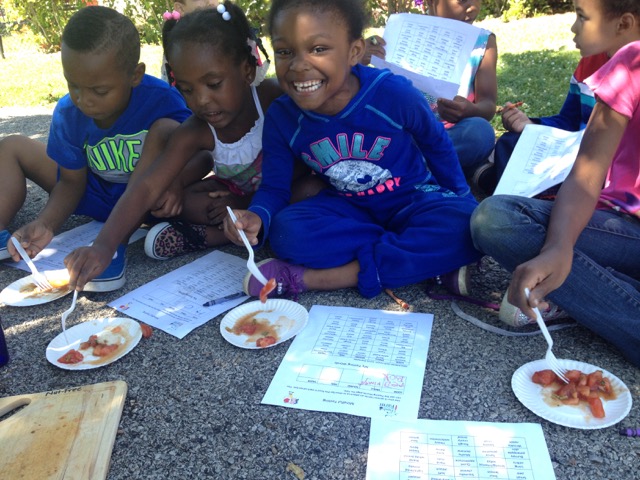 During National Farm to School Month this October, the Illinois Farm to School Network will be partnering with the Public Health program at Loyola University Chicago to distribute an state-wide online survey to assess the current needs of both schools and farmers and determine how we can best assist our community in implementing farm-to-school activities, and facilitate connections between schools and farmers.
We will be building off of data collected in 2010 by Northwestern University and the Illinois Extension Office to see what consistent challenges still need to be addressed, as well as discover what new and unique challenges farmers and schools face and learn how we can best assist in overcoming them.
We're reaching out to farmers, teachers, food service directors, principals, and  wellness directors to get a variety of perspectives on the current state of farm-to-school activities and learn what the largest barriers are to expanding farm-to-school programming. We will be using the data we collect to direct the development of the Illinois Farm to School Network Toolkit and additional resources available to farmers, school decision makers, and other interested community members.
With your participation we hope we can hear from all areas of the state. We're currently working on the finalizing the survey contents and hope to begin collecting responses in October, with a plan of completing data analysis by early December. We look forward to the ability to receive feedback directly from our community members and use the information to create the most useful toolkit and website content we can to further promote farm-to-school activities.
Stay tuned for further updates!