October is Farm to School Month, and what better way to start the month off and celebrate, than to read an inspiring story about the impact of Farm to School at the Liberty Prairie Foundation and their youth program Prairie Farm Corps.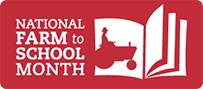 Food Revolution Day is a movement with about 1.6 million members across 196 countries that support food education for children and sustainable food practices. The goal is to provide children with food knowledge to help them lead happier and healthier lives. The fact is, there are 42 million children across the planet that are under the age of five who are obese or overweight (WHO, 2013 – Read more here). In order to increase the children's
knowledge about food and decrease overweight and obesity, food and nutrition it must be taught in schools. The Food Revolution organization and movement is led by Jamie Oliver, in hopes to continue to gain support and grab the attention of governments to take action. Join the cause and sign the petition here.
Terri Salminen and her comrade Lindsey Shifley are both super ambassadors at Food Revolution. Terri shared a blog post of her personal experience of meeting Lindsey and finding their common hopes to educate children about food and how to cook. Terri also describes their journey to develop a recipe book, educate children how to grow foods and incorporate those foods straight from the garden and create a recipe.
Prairie Farm Corps is a program held by the Liberty Prairie Foundation, a 501(c)(3) private operating foundation in Grayslake, Illinois. Prairie Crossing Farm is an organic farm that is the source of the food used in the Prairie Farm Corps youth program. This is an interactive and educational program where young boys and girls can learn to plant, grow, harvest, and cook organic, locally procured food.
---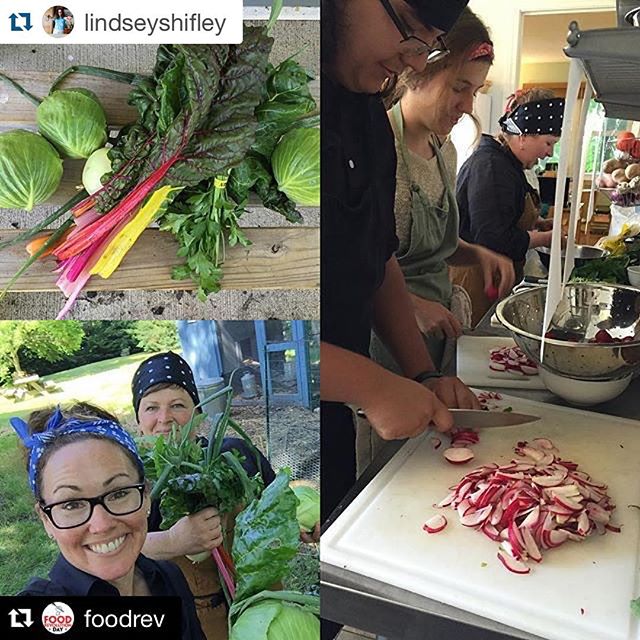 _______________________________________________
The Prairie Farm Corps. Food Revolution Ambassador Story
By Terri Salminen
. . . . . . . . . . . . . . . . . . . . . . . . . . . . . . . . . . . . . . . . . . . . . . . . . . . . . . . . .
It started with a dream.
Lindsey Shifley (Food Revolution Super Ambassador located in Lake County, Illinois) and I (Terri Salminen, fellow Food Revolution Super Ambassador located in Haarlem the Netherlands) shared our thoughts and hopes for a better world talking about how we could make a change starting from our own kitchen table.
We compared notes and experiences and even cooked together across continents starting in 2013. I sent a few favorite recipes of mine and Lindsey cooked and filmed her shared family experiences in a few fun "ambassador smashes" on film. Like in real life, sometimes things went perfectly — and sometimes — our efforts bordered on a minor disaster.
A friendship was born.
Last summer while I was in Texas, Lindsey wrote to me about her visit to a farm to table educational program just miles from her home. She had been invited as Food Revolution ambassador to the Prairie Farm Corps celebration dinner at the beautiful Prairie Farm Crossing in Grayslake, Illinois. After eating lunch prepared by the teenage crew —with ingredients from their very own harvest — Lindsey was in heaven.
In the course of writing notes and emails back and forth, we both realized that we not only shared similar hopes, we also shared the desire to teach and to learn, sharing our knowledge of good food with our surroundings to create a better world. We both agreed our next step was to channel our energies in a learning situation involving young people ready and able to change the future with real food.
As fall passed into winter, our dream took shape into a plan. Our imagination turned into reality when Lindsey approached the director of the Prairie Farm Corps, introducing us as a Food Revolution team-duo.
We explained our thoughts, talked in conference calls and came to the conclusion that the Prairie Farm Corps would be our first team effort venue in farm to table cooking.
Lindsey and I worked avidly this spring from across the ocean, preparing for a first-ever presence of guest chefs at the amazingly inspiring Prairie Crossing Farm. We felt that our task was to provide as many building blocks as possible to the 2015 student crew to help them to gain what I like to call "kitchen confidence". Seeing the connection between the garden and the kitchen are the tools to a healthy and happy future. On this and on so many things — Lindsey and I agree!
As guests in the kitchen located in the charming blue farmhouse in Grayslake, Lindsey took part in the program from the start of the summer with "Food Revolution Wednesdays", where she cooked four course meals highlighting vegetables from the garden. I was there in mind, having written the recipes based upon the available vegetables from the local garden and inspired by Lindsey's food favorites. The Food Revolution menus were inspired!
Finally for the very first time since we met, we were at the same place at the same time.
From July 13th through July 23rd Lindsey and I formed a duo in the kitchen — working together at the same place and the same time! It was beyond any of our expectations! With more than 140 basic recipes that I had written to form "The Kitchen Notebook", Lindsey and I divided tasks in the kitchen, working with small groups of the Prairie Farm Corps crew and their kitchen lead in the for two full days each.
Every day focused on entirely unique types of food preparation and cooking methodologies. Our energetic team-driven efforts went hand in hand with making lunch for the PFC and Prairie Farm Crossing crew.
Every kitchen experience and each shared lunch menu was based upon simple and unique types of cooking. Using a pantry of basic ingredients we taught the students with "The Kitchen Notebook" how versatile and delicious vegetables truly are.
Using essentials like flours, grains, seeds, oil, vinegar and honey (just to name a few) the students quickly learned how to cook simple and colorful food. They mastered how to make their own vegetable broth, what a soffritto does for a stew, how to fill Napa cabbage or rainbow chard — and how to bake their own pita bread, pizza and sweet fruit tarts. At the end of the summer the students were cooking together in the kitchen teaching each other their menu favorites to showcase during their end-of-the-summer celebration dinner in the first week of August.
This summer's project started with a "What if. . . . ."
It ended much too quickly with a book full of recipes and memories. Lindsey and I taught in the blue farmhouse kitchen and learned from the fields.
P.S. Some magical nights of cooking together took place at the Byron Colby Barn this July during the first hands-on workshops at the Prairie Crossing Farm. Four course meals with the season's harvested vegetables were the focus of each sold-out workshop!
. . . . . . . . . . . . .
Special thanks
. . . . . . . . . . . . .
This project came to life due to the spectacular support of
. Eric Carlburg . Prairie Farm Corps Director and educator.
. Erin Cummisford . Director of Marketing . Communications and Special Projects
. Brad Leibov . President and CEO