The Illinois Farm to School Network has updated the toolkit section of the website. Now multiple resources for school gardening are available at School Garden Resources. The University of Illinois Extension has created and provided many resources for school and home use. These resources range from starting your first school garden and the need to know basics to what vegetables, herbs, fruits to grow and the different varieties.

If you are interested in composting, this can also be found under the school garden toolkit, offering tips and tricks for first timers. The University of Illinois Extension also provided additional curriculum resources ranging from preschoolers to 8th graders. The online resources are very engaging with colorful visuals, graphics, audio, and hands on experiences. Whether you are a home gardener or working with students, you will find these resources to be invaluable.
Another available resource is a standards-aligned school garden curriculum from Seven Generations Ahead. The curriculum, Sow and Grow, covers topics such as school gardens,  harvest seasons, plant life cycles, soil composition, composting, waste reduction, and insects. Sow and Grow educates students on the importance of growing fruits and vegetables. The curriculum is also a hands on experience where students will actually create school gardens and compost in school with their teachers and classmates. Educating children on gardening increases their knowledge of healthy foods and ultimately increases their consumption of healthy foods.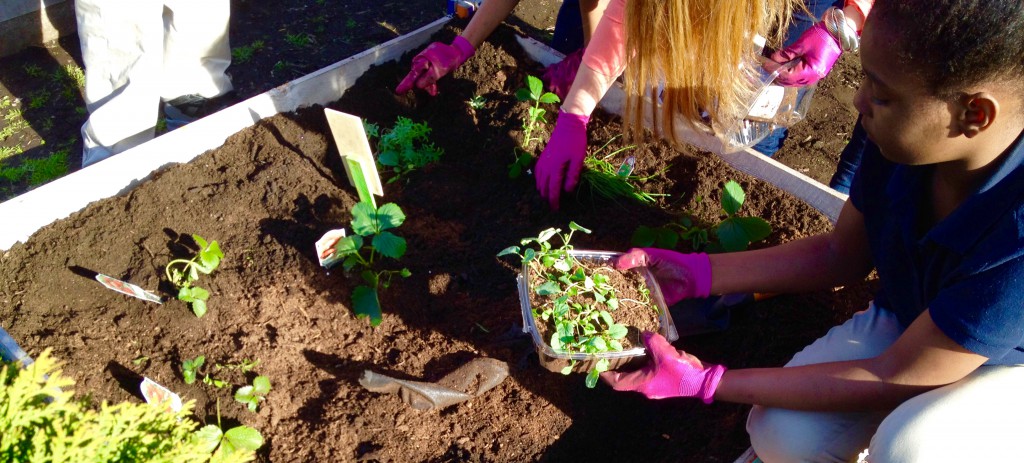 The National Association of State Boards of Education (NASBE) has found in their "Preventing Childhood Obesity School Health Policy Guide … that school children need behavior-focused healthy eating education that influences knowledge, attitudes and eating habits and that is coordinated with school meal programs. NASBE also concluded that traditional knowledge-based programs and curricula have not been effective." Read more here. Children need a more hands on approach in learning and these resources apply both traditional learning techniques in synchronization with behavior-focused and hands on learning techniques.