It's winter in Illinois and the landscape is now bleak and barren. Snow blankets the ground for as far as the eye can see. And, there is a stillness all around us as the earth lays dormant, waiting for the warm breezes of spring to chase winter into a hasty retreat.
As we hunker down and await spring, our thoughts wander to last year's gardens; memories of fragrant, colorful flowers and armfuls of fresh-picked veggies.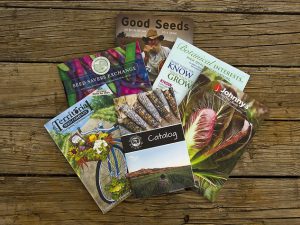 These winter daydreams warm us as we begin to imagine a new season. Seed catalogs arrive in the mail weekly, and our fingers itch to begin planting. Spring cannot come soon enough!
This year, with early spring comes an opportunity to discover and celebrate Farm to School in Northern Illinois. Whether you know about Farm to School, or you're unfamiliar with this program, this event should be circled on your calendar as a "can't miss"!
On March 3rd, 2017, at the Northern Illinois Food Bank, the Illinois Farm to School Network is hosting a full day and evening of Farm to School events for everyone- from school food service folk, to teachers, families and the community. In the morning we'll provide educational opportunities for school staff, and in the afternoon stop by to participate in fun family springtime activities on this no-school day. In the evening join us for a fantastic, local keynote speaker, Shawna Coronado, and stay for our evening celebration, the Farmhouse Fete! Celebrate Farm to School Day on March 3rd and get a head start on making your spring daydreams become a reality!
To learn more and register click here!
School lunch has a new partner- Farm to School! Come see what the future of school lunch looks like!