Feel like a hermit in a dark, dreary cave? Can't remember the last time you felt warm? Could you use a reminder of what springtime can bring? We can help!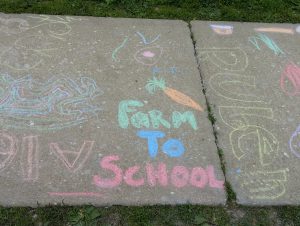 Join us for a day and evening of celebration and learning on March 3rd at the Northern Illinois Food Bank as we charge into spring with Farm to School Day! There's something for everyone starting in the morning with trainings for school staff, leading into an afternoon of education and activities on gardening and local foods, then ending with our keynote speaker, Shawna Coronado and an after-celebration: The Farmhouse Fete!
Whether you're familiar with the Farm to School movement, or interested in discovering what all the fuss is about, we have activities, fun and education for you!
School lunch has a new partner. Join us to see what the future of school lunch looks like!
Learn more about Farm to School Day HERE.