Sourcing Local for Little Ones
Sourcing local food for your ECE program can be easy and fun while allowing you to grow community connections with local producers. The USDA Food and Nutrition Service encourages local foods in Child and Adult Care Food Programs. 
Check out the great resources below for more information on how to get started with sourcing local food for your ECE program.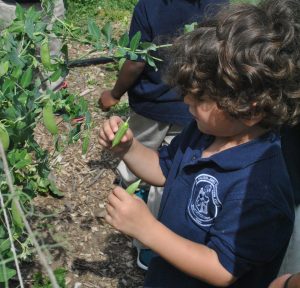 Finding & Buying Local Foods
Incorporating Local Food into Meals & Snacks
Did you know garden food is the most local food you can eat? 
Growing an edible garden will provide hands-on learning experiences for your young eaters. Involving your kids from planting to harvest can be a very rewarding experience giving little ones the opportunity to connect with their food! When you involve young children from seed to plate they are more likely to try and enjoy new foods. 
"Remember the mantra, "If they make it or grow it, they will eat it."  (Excerpt from the USDA Farm to School Planning Toolkit)
If you are starting an edible garden, or planning to utilize a garden for tastings and ingredients be sure to check out our Gardening On-site Toolkit for best practices in garden food safety!