USDA Farm to School Grant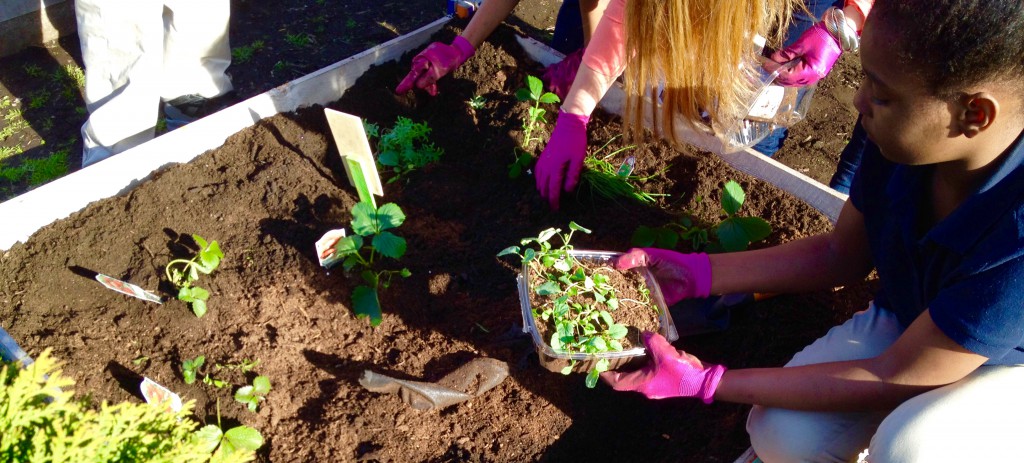 The USDA Farm to School grant is the main funding stream for farm to school programs, and this grant has provided the infrastructure for farm to school across the country. In September 2015, Agriculture Secretary Tom Vilsack announced the release of a new report that shows that USDA's Farm to School Grant Program, established and funded through the Healthy, Hunger-Free Kids Act, has helped 12,300 schools improve nutritious meal options made with local ingredients for 6.9 million students, while expanding market opportunities for family farmers and ranchers in their communities. Through its Farm to School Grant Program, USDA has awarded 221 grants in 49 States, the District of Columbia and the U.S. Virgin Islands over the past three years. Fifty percent of funded projects included expanding healthy menu options offered in the cafeteria; 46 percent included training for food service staff about menu planning, meal preparation, and cooking with local and regional foods; and 65 percent included nutrition education activities. Read the full report here.
You can find more information about how to apply for the grant and previously granted projects here.
---
USDA Community Food Project Grant Program
The  USDA Community Food Projects Grant Program Request for Applications is typically released in March, with millions in grant funding available. Community Food Projects are designed to increase food security in communities by bringing the whole food system together to assess strengths, establish linkages, and create systems that improve the self-reliance of community members over their food needs. Eligible grant applicants include food program service providers, tribal organizations, or private nonprofit entities, including gleaners.The New Entry Sustainable Farming Project  provides free one-on-one technical assistance and resources to organizations interested in applying for the Community Food Projects Grant Program through the National Institute of Food and Agriculture. For more information and to apply for technical assistance, please visit the Community Food Projects' website. Applications are typically due in June.