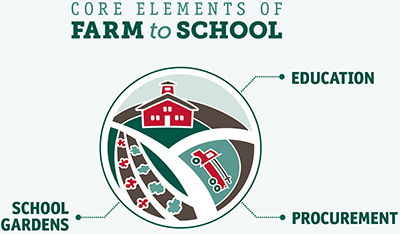 Farm to School is more than a program – it is a people-powered movement that seeks to teach students where food comes from and how delicious it can taste when eaten in season. There are three basic elements to farm to school:
Local food procurement
School gardens
Food and nutrition education (including farm field trips)
A farm to school program can consist of one, some, or all of these types of projects. We find that starting a school garden, for example, can lead a school to think about where the food being served in the cafeteria is coming from. This can lead to local food procurement and incorporating food education into curricula.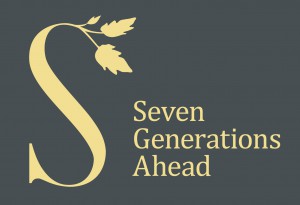 The Illinois Farm to School Network is based at Seven Generations Ahead, an environmental non-profit in Oak Park, Illinois. Our Fresh From the Farm program has brought farm to school curriculum and more to schools across the Midwest for the past 10 years. As a partner of the National Farm to School Network, we convene bi-monthly informational calls and quarterly meetings for schools and organizations who want to get involved in the farm to school movement.