Illinois Great Apple Crunch 2018
Join participants across Illinois, Indiana, Michigan, Minnesota, Ohio, and Wisconsin in celebrating National Farm to School Month by crunching into locally and regionally grown apples on Thursday, October 11th, 2018. 
Everyone is invited to Crunch, including schools, early care sites, hospitals, colleges, community organizations, and more. Let's make Illinois the loudest Crunch in the region!
The Illinois Great Apple Crunch is brought to schools by a partnership of the Illinois Farm Bureau, Illinois Ag in the Classroom, and Illinois Farm to School Network. You can read about the developing market for Illinois apple growers here.
The Great Apple Crunch has been growing every year:
Illinois Great Apple Crunch Poster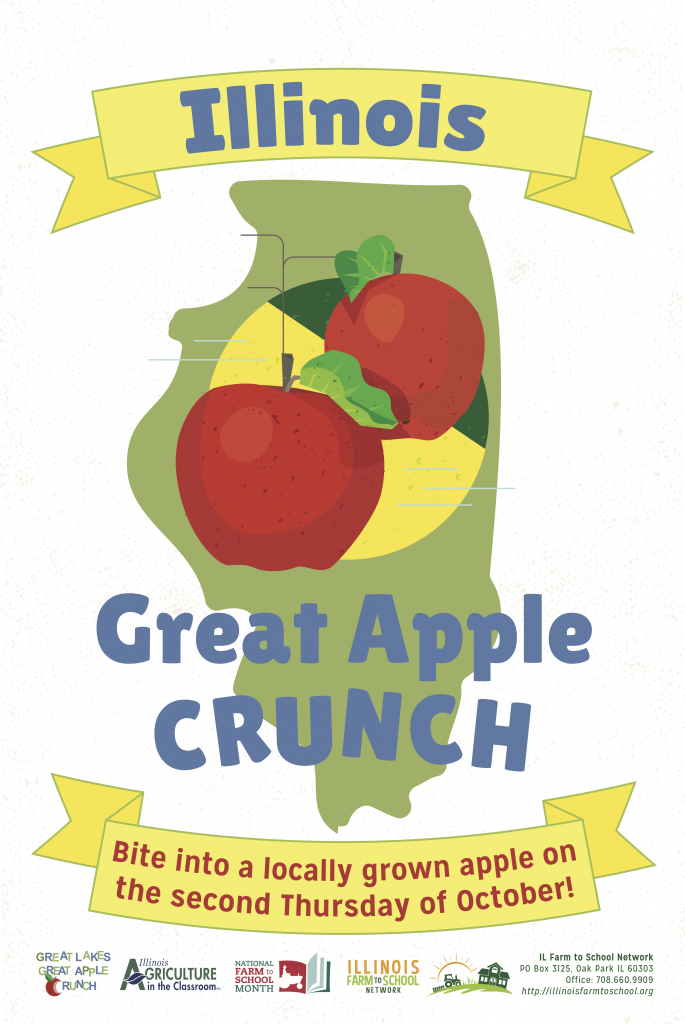 Every site that registers for the IL Great Apple Crunch may request a free poster for use in the cafeteria or classroom! Contact us to receive your 18″ x 24″ copy, or feel free to download and print this PDF.