Overview
Advocating for Farm to School
The Illinois Farm to School Network advocates for farm to school policy and legislation that support schools, farms and local communities. We partner with the National Farm to School Network and state-level policy organizations to advocate for policy changes that will foster and support farm to school activities.
By joining the Network, we will periodically send out information about current advocacy campaigns or ways for you to get involved in educating your local representatives and advocating for changes at the federal level, too.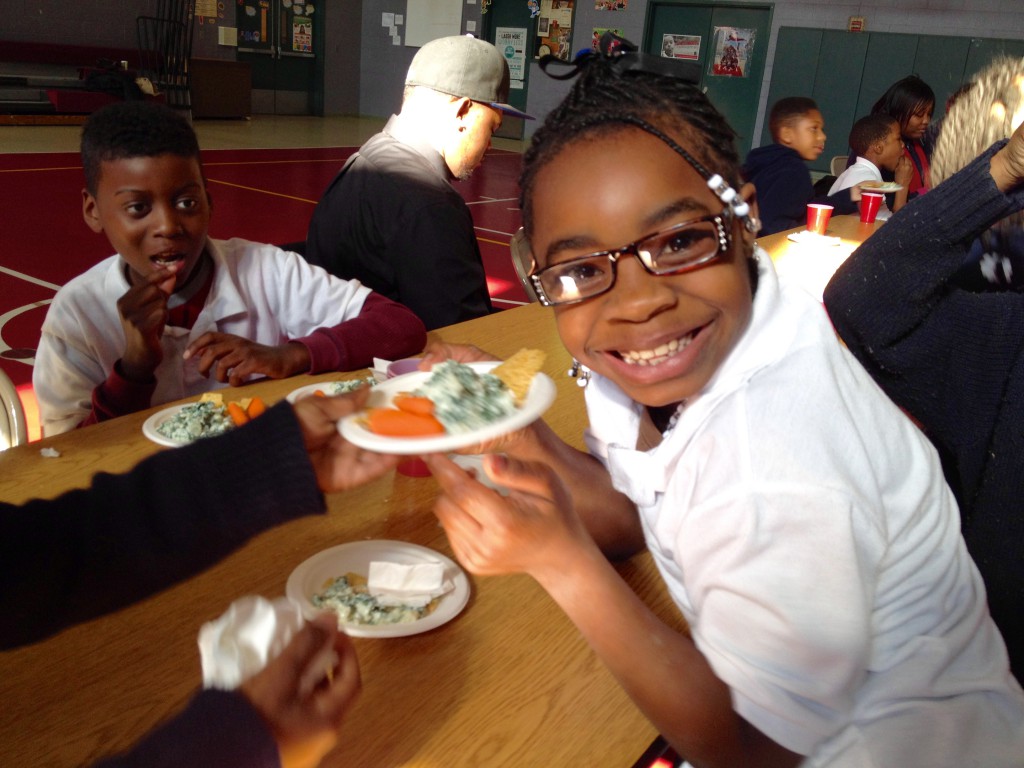 Resources from our policy partners:
National Policy Efforts
National Farm to School Policies
Many efforts have been made at the federal level to support farm to school initiatives in the last 9 years. Learn more about some of the current policies in effect below.
USDA Farm to School Program
In 2010, the National Farm to School Network and National Sustainable Agriculture Coalition – along with a network of supporters from across the country – successfully advocated for funding of the USDA Farm to School Grant Program as part of the Healthy, Hunger-Free Kids Act of 2010. This provided an initial $5 million in grant funding for innovative farm to school projects by schools, nonprofits, farmers, and local, state and tribal government entities. 
From FY 2013 to FY 2018, the program received more than 1,900 applications totaling more than $140 million in requests. Unfortunately, demand far exceeds the amount of funding: only 436 projects (~$30 million) were able to be funded during this 6-year period. However, thanks to the FY 2018 Omnibus Bill, farm to school promoters should be aware that funding will increase over the next two years. In FY 2019 and FY 2020, the USDA Office of Community Food Systems, which oversees the Farm to School Grant Program, will be able to provide $7.5 million per year to help reach more communities seeking to incorporate local products into school meal programs, integrate food & ag education into the classroom, and cultivate and expand school gardens. 
Ongoing National Policy Initiatives
The National Farm to School Network and its federal-level policy partners advocated for three key priorities in the 2018 Farm Bill:
(1) Adopting the Farm to School Act of 2017 to increase mandatory funding and expand access for the USDA Farm to School Grant Program, 
(2) Amending the Geographic Preference provision in the existing Farm Bill to allow the use of "location" as a product specification when procuring school food, and 
(3) Continuing and expanding to more states the Pilot Project for Unprocessed Fruits and Vegetables and allow participating states more flexibility in procuring fresh, locally grown fruits and vegetables. 
While none of these priorities were ultimately included in the final House or Senate farm bills, NFSN's advocacy efforts were successful in gaining new, bipartisan Congressional farm to school champions and forging new coalitions with other agriculture advocacy organizations.
State & Local Policy Efforts