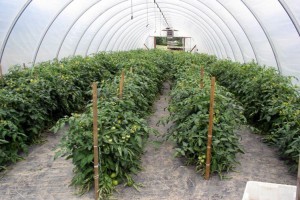 Farmers and producers of all kinds are welcome in the Illinois Farm to School Network. Many farmers have questions about how to sell to schools and participate in institutional buying. Feel free to contact the IFSN if you have specific questions. Here are some resources that will help you get started.
Beginning Farmers Guides and Resources
This website contains a lot of downloadable resources from the Sustainable Agriculture Research & Education center, SARE.
This website offers beginning farmers and those exploring farming as a career multiple information topics from A-Z, including jobs and internship opportunities.
This website is a service of the National Agricultural Library, USDA focusing on education for new and transitional farmers.
This website provides information and an Illinois Farmers Market Training Manual for farmers starting in direct sales via farmer's markets.
Wholesale Growing and Season Extension
The SARE resource guide for Wholesale Packing of fresh produce written in plain language and downloadable.
This plain language guide from New Entry Sustainable Farming Project shares information on when to harvest vegetables, how to prepare produce for harvest, and safe handling of produce after harvest.
This website provides information for producers and educators interested in generating more income by extending the growing season.
GAPs and GroupGAPs
Penn State Extension website offers courses on food safety and Good Agricultural Practices (GAP).
Cornell University's website on Good Agricultural Practices offers the current edition of the "Food Safety Begins on the Farm" manual, as well as training posters for farm employees.
The USDA's new GroupGAP program is outlined on their website along with links to request group GAP audits and a section to educate buyers.