There are many resources online, free for schools to use in the classroom or garden. Nutrition education is a key element of farm to school, from Pre-K to high school. Students who learn about why eating healthy food is important for their growth, and are more frequently exposed to different kinds of foods, are more likely to eat healthfully. In the classroom, there are many tools and curriculum teachers can use. Here are a variety of free tools for nutrition education with a farm to school lens.
---
From Seven Generations Ahead:
Here at Seven Generations Ahead, we encourage classroom teachers who are working on gardens, food taste tests, and other farm to school activities to ask their parent volunteer force for help. This is an example of a letter that teachers can edit and use in their classrooms for this purpose. Please use it!
---
---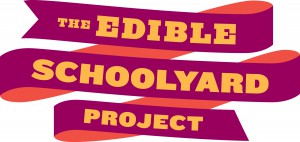 The Edible Schoolyard is a program based in Berkeley, California, that has gained national attention. Their website has user donated curricula modules, lesson plans, and recipes for free use.
---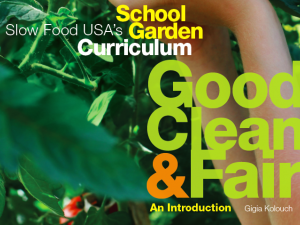 Slow Food USA is part of the international Slow Food organization, which organized Terra Madre and the Ark of Taste. In the US, their school garden program features classroom curriculum all about food. The "Good" section of their curriculum is all about building students' healthy attitudes about trying new foods.
---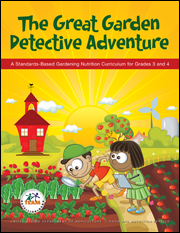 This standards-based curriculum is great for use in classrooms and the garden. The curriculum is designed for third and fourth graders and comes with a good amount of materials, handouts, posters, flash cards, and pre-made activities. Elementary schools that participate in the National School Lunch program are eligible to get a free copy on the USDA website.
---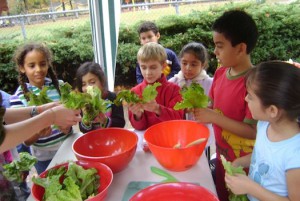 The Western Growers Foundation's Collective School Garden Network has developed an extensive list of resources that link nutrition education to school gardens. Many resources here are used in California school gardens and were developed by the California Department of Education.
---