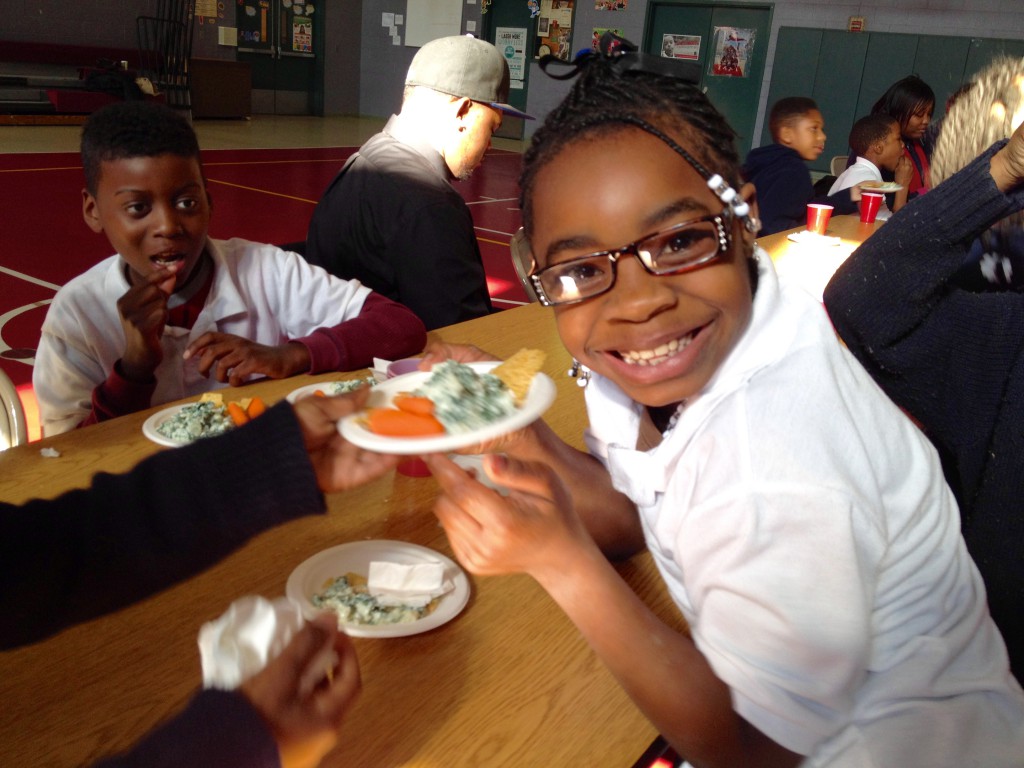 The U.S. Senate has delayed legislative progress on the crucial Healthy, Hunger Free Kids Act (also known as CNR – Child Nutrition Reauthorization Act), which was set to be in committee markup on September 17, 2015. This delay may last a few months, while the Healthy Hunger Free Kids Act is set to expire at the end of September. Congress will likely pass a Continuing Resolution (CR) in order to continue base funding and keep the debate going – without passing a bill that would increase funding to key programs.
Why is the Senate delaying? What is there to debate about feeding our nation's children? While those are great questions, the answer lies in the progress that we made in the Healthy, Hunger Free Kids Act of 2010. Mandating that students have access to healthier meals with guaranteed fruit and vegetable portions, more whole grains, less junk food for sale in schools, and lower sodium levels in school food is controversial to some, including powerful lobbyist groups.
Now is the time for individuals to act and advocate. Not only do we want CNR passed, we want to increase funding to some of the most effective, evidence-based programs there are, such as Farm to School. To quote, "Participation in federally-funded child care or school meals provided in child care, preschool, school, or summer settings is associated with a significantly lower body mass index among young, low-income children." (Kimbro & Rigby, 2010 – find out more here).
A great way to help is to call your senators and representative. Tell them your concerns and emphasize your support to continue the program with increased funds. You can find your Illinois congressmen and their contact information here.
If you have an organization you can help by signing on the National Sustainable Agriculture Coalition support letter here. You can also support increasing Farm to School funding through CNR by signing on with the National Farm to School Network here.