Overview
Local Food Sourcing
Nutrition Education
Gardening Activities
Overview
Farm to Early Care & Education
Farm to early care and education ("farm to ECE") is the application of farm to school activities to preschools, daycare centers, Head Start programs, and other early care settings.
The main goals of farm to ECE: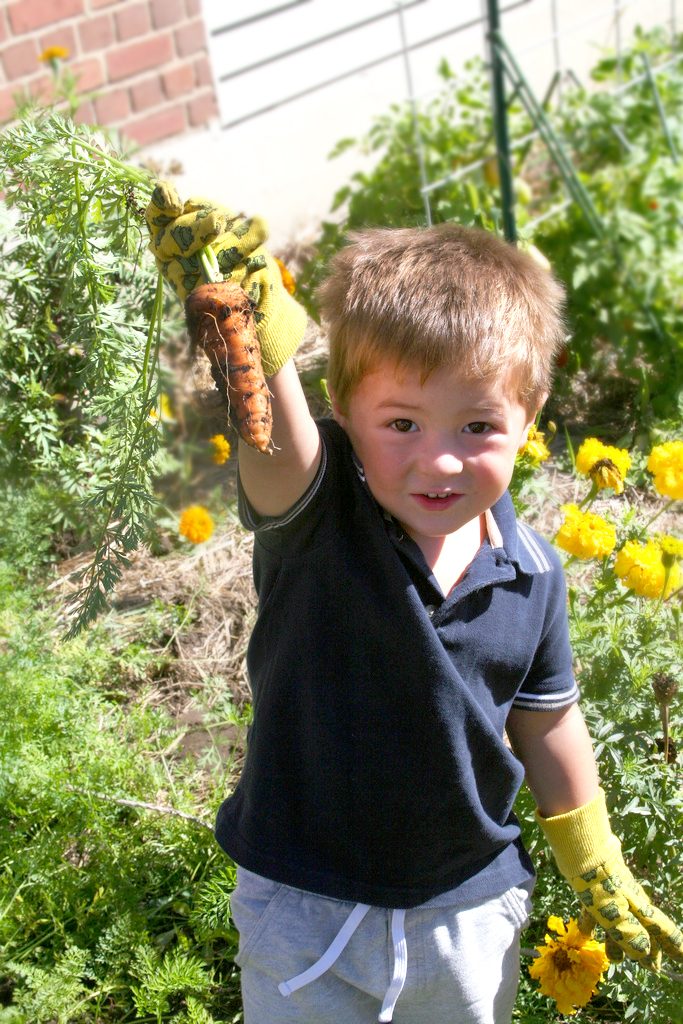 Farm to ECE offers many benefits that support the goals of the early care and education community. Activities like hands-on nutrition education, gardening, and farm field trips are fun and engaging ways to meet the Illinois Early Learning and Development Standards for children in their preschool years. In addition, farm to ECE strongly aligns with Head Start priority areas, which emphasize experiential learning opportunities, parent and community engagement, and life-long health and wellness for children, families and caregivers.
Sourcing local food for snacks and meals also expands healthy food access for children and families, provides additional market opportunities for farmers, and supports thriving communities.
Local Food Sourcing
Nutrition Education
Gardening Activities