Picture this: A roomful of fourth graders on a sunny autumn day in October scrambling for the best place in line as they get ready to head outside. No, it's not recess! These students are heading out to the school garden to harvest the butternut squash they planted in May, just prior to leaving for summer break.
Wait a minute… kids + butternut squash = excitement? How is this a thing? If you are confused then you haven't heard about kids gardening and the impact it makes on the pickiest of eaters.
If kids grow vegetables, they are more likely to eat them, or express a preference for these foods. Most gardening programs include lessons on nutrition as well as core studies including science and math skills. However, the real magic happens when kids taste what they have grown.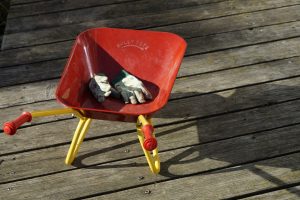 As stated in a new Cornell study published in Acta Paediatrica, when garden grown vegetables are added into school salads, students were over four times as likely to take a salad. This pilot study, conducted in upstate New York, measured the change in vegetable selection and plate waste when school grown salad greens were incorporated in the cafeteria school lunch.
Cornell researchers measured the selections and plate waste for 370 enrolled high school students over three days. The results? Well, they speak for themselves. When the salad bar contained produce grown by students, the percentage of those who selected salads with their meals increased from 2% to 10% and on average, students ate two-thirds of their salads. Overall salad consumption for the entire student body increased from approximately 5 to 12 servings per day.
April is National Garden Month. Find out how easy it can be to start a garden for your picky eater, and get ready to create a little garden magic of your own at Farm to School Day on March 3!