The first school year of our USDA Farm to School grant is over, and we have done a lot out in Kane County with some wonderful and motivated schools. We've worked with teachers (from art to science!), food service directors, cafeteria staff, principals, and of course, lots of great students. With the help of the Kane County Fit For Kids program, we have had a lot of success in our three pilot districts of West Aurora SD 129, East Aurora SD 131, and CCSD 300 in the Carpentersville area.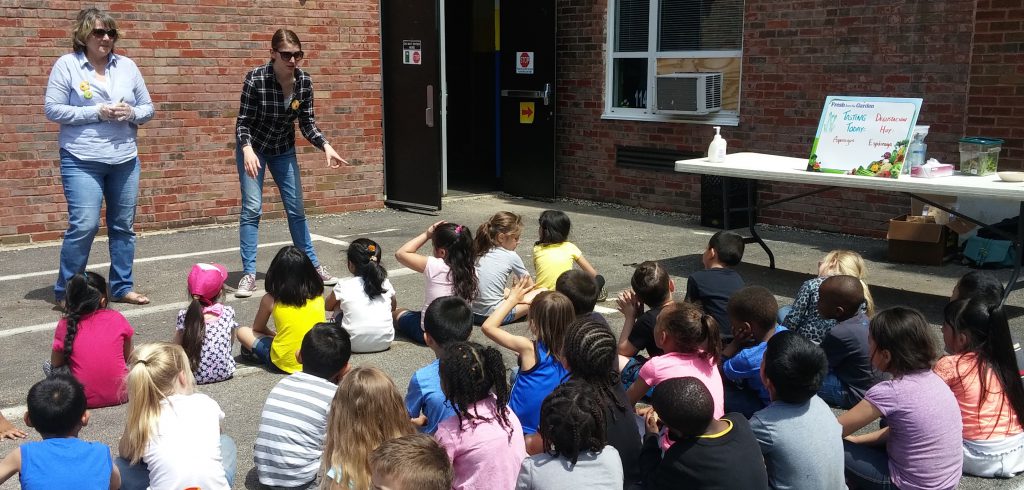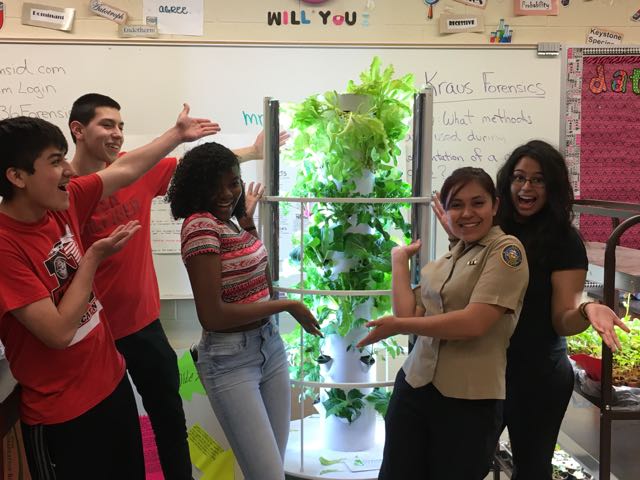 While it took some time in the winter for us to organize our work in the school districts, by the end of the year we were growing and growing – just like the greens on the Tower Garden shown here at East Aurora High School. We installed Tower Gardens across Kane County and will be doing more to share curriculum resources and activities with teachers in the coming school year.
In addition to our direct work in the schools, we have also been hard at work behind the scenes to create an Illinois Harvest of the Month program. The goal of the program is to make it easy for school districts to buy and showcase local products on their menus with a monthly featured item. We conducted lots of taste tests at the pilot schools to develop ideas for what foods and activities work best. In the next school year, our three pilot school districts will begin rolling out Illinois Harvest of the Month! More information (plus a new website!) coming soon.
We are working hard this summer to prepare for the work next school year. We will do more hands on trainings with teachers, food service staff, and even local farmers to help them learn how to participate in the Harvest of the Month program. What we build through this grant will have a long term impact on farm to school throughout the state, and we could not be happier.